Optimise your LNP through End-to-End Advanced Particle Characterisation, CQAs & Process Control for Seamless Scale-Up & GMP Compliance
The LNP Development Europe Summit is the only European conference solely dedicated to LNP formulation and process development to enable seamless scale-up, keeping GMP compliance and manufacturing in mind.
Given the rapid developments in the field and the success of Pfizer / BioNTech's mRNA vaccine, lipid nanoparticles have finally reached an inflection point. With new technologies and advancements, LNPs are now a commercially viable delivery vehicle with clinical utility. 
We have only scratched the surface of the applications of lipid nanocarriers. The past 24 months saw a wave of innovations to exploit the use of LNP beyond mRNA vaccines. 
Within Europe in 2022, we have witnessed huge investments to establish LNP Centres of Excellence, LNP GMP production facilities in Germany, UK, Spain and funded projects by the European Commission in Belgium.
Emulating the success of our US Summit, we have built this European agenda with experts across CSL Behring, Janssen, AstraZeneca, CPI, Insmed and more. The LNP Development Summit aims to bring the formulation and process development experts within the LNP community together to exploit future potential. 
Why don't you download the full agenda to find out more?
Join innovators within the LNP community to discuss:
LNP Immunogenicity | Continuous Manufacturing & Scale-Up | Process Analytical Technologies & a QbD Approach | The LNP Landscape – Current & Future Uses | On & Off-Target Delivery | Formulation Methods for Improved Processes
...AND MORE!
Whether you are developing your formulation strategies for LNPs, optimising payloads, or scaling-up, this meeting can support your whole team and provide the tools needed to support your pipeline progression. 
Be part of this growing community to seize the opportunity of this novel delivery vehicle. Act today to support your pipeline progression tomorrow!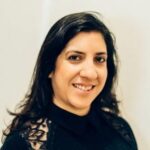 Senior Director of Formulation & Stability
Mendus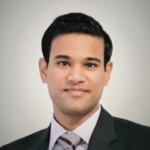 Head of Nanoparticle Research
CSL Behring