View Exclusive Content for the Lipid Nanoparticle Development Summit 2022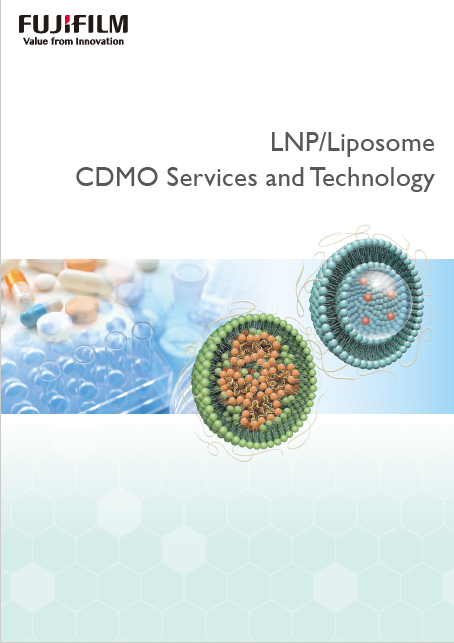 LNP/Liposome CDMO Services and Technology
"Fujifilm's drug delivery technology employs two platforms: the NanoAsssemblr™ LNP/liposome manufacturing equipment by Precision
Nanosystems Inc., and Fujifilm's proprietary liposome manufacturing equipment using a dispersion method." Download here to find out more.
Manufacturing Challenges & Considerations for Allogeneic Cell Therapy
The allogeneic cell therapy space has many development and manufacturing bottlenecks which are further compounded by the diversity of cell types, delivery systems and gene editing technologies that are now being pursued in the clinic.
To better elucidate these challenges Hanson Wade Intelligence, our Market Research division, spoke to 15 key opinion leaders within the allogeneic cell therapy space. We summarised their views alongside quantitative insights from our Beacon Adoptive Cell database in this opinion review.
This report aims to provide cell therapy developers with valuable insights on the main allogeneic manufacturing challenges and considerations for optimisation of key stages of development.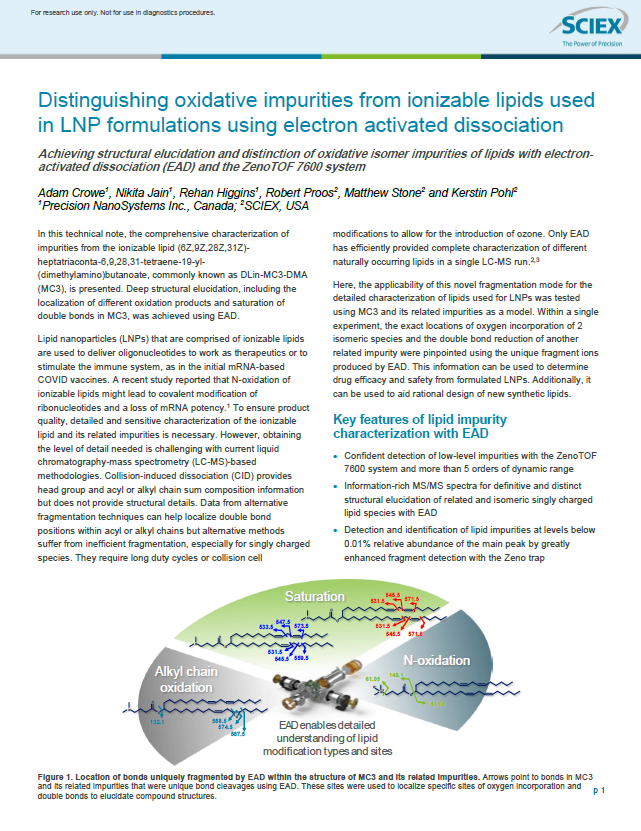 Distinguishing Oxidative Impurities from Ionizable Lipids Used in LNP Formulations Using Electron Activated Dissociation
Achieving structural elucidation and distinction of oxidative isomer impurities of lipids with electron-activated dissociation (EAD) and the ZenoTOF 7600 system.
In this technical note, the comprehensive characterization of impurities from the ionizable lipid (6Z,9Z,28Z,31Z)-heptatriaconta-6,9,28,31-tetraene-19-yl-(dimethylamino)butanoate, commonly known as DLin-MC3-DMA (MC3), is presented. Deep structural elucidation, including the localization of different oxidation products and saturation of double bonds in MC3, was achieved using EAD.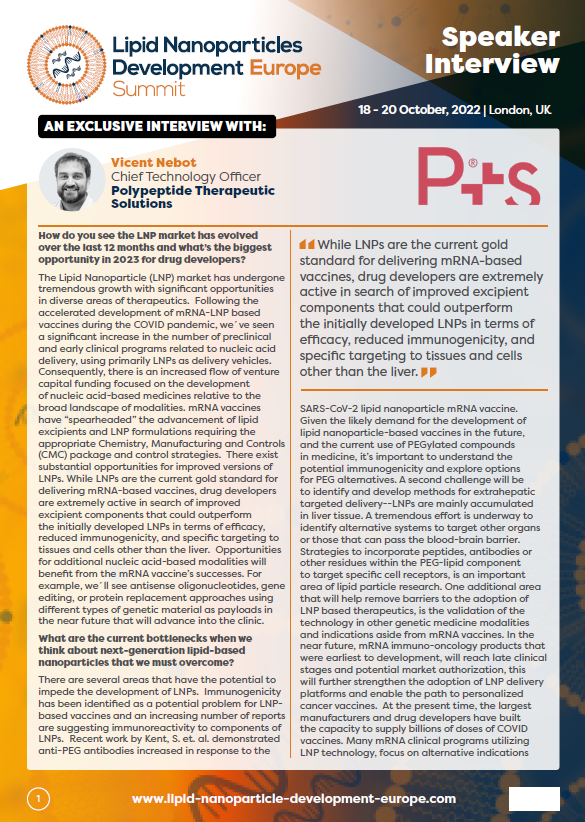 Exclusive Speaker Interview: Polypeptide Therapeutic Solutions
Vicent Nebot, Polypeptide Therapeutic
Solutions
"While LNPs are the current gold
standard for delivering mRNA-based
vaccines, drug developers are extremely
active in search of improved excipient
components that could outperform
the initially developed LNPs in terms of
efficacy, reduced immunogenicity, and
specific targeting to tissues and cells
other than the liver."